What to Expect in Woodbury Traffic Court

Hiring a lawyer who knows what to expect in Woodbury Traffic Court can be a big advantage. Let's face it, there are thousands of judges and prosecutors across America. Each will have vastly different likes and dislikes. These particular likes and dislikes can greatly affect the resolution of your speeding ticket, suspended license, misdemeanor, traffic matter, or moving violation.
Our attorneys know the local procedures in Woodbury Speeding Ticket Court and that can make all the difference in whether or not your case is a success or failure. At our law firm, we have been successfully defending traffic tickets and criminal matters years. Give us a call at 914-723-7900 and ask how we can help you get your ticket either dismiss or reduced.
Woodbury Justice Court is a court of local jurisdiction. In other words, it can only adjudicate a limited number of cases. It can handle traffic cases such as speeding tickets and cell phone violations. It can also handle misdemeanor and some felony matters. It also handles civil matters such as small claims cases and landlord tenant matters.
In our experience, Woodbury Traffic is extremely efficient and well organized. For a relatively small staff, they handle an extremely large number of traffic matters with apparent ease.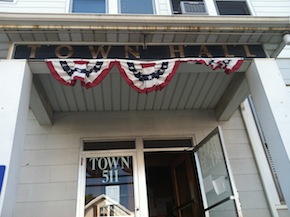 If you go to Woodbury Town Court, a security guard at the first floor will greet you. He will ask you to walk through a metal detector and to turn off your cell phone. Upon entering the building, you will walk up 3 flights of stairs to the courtroom. The building is reminiscent of an old house that was converted into a municipal facility.
When you enter the courtroom, you should sign in at the front desk immediately located to the right of the judge's chair. Thereafter, you should hand your court notice to the clerk and advise them that you are present for court.
The special prosecutor prosecutes most traffic matters such as VTL 1180 violations. The prosecutor has the power to tender a reduced plea but ultimately the judge has the authority to either accept or reject the plea.
Many prospective clients have asked me how will their ticket cost of they simply plead guilty to avoid going to court. While the fine range is established by statute, the judge in court sets the fine.
If you are issued a fine in court, it is expected that you will pay your fine in court with cash. Make sure you plan ahead to avoid having to come back to court to pay your fine.
How many points am I facing?

| | |
| --- | --- |
| Speeding | Points |
| 01 to 10 mph over the limit | 3 |
| 11 to 20 | 4 |
| 21 to 30 | 6 |
| 31 to 40 | 8 |
| More than 40 | 11 |
What are the fines?
Offense
Fines
First-time speeding offense
$45 to $600
One or more speeding tickets

(within eighteen months)

Up to $1,575
Traffic Infraction
$100-$300
Disobey a Traffic Signal

(red light)

$225-$675
Misdemeanor Convictions

(no other penalty provided)

$200-$1,225
Uninspected Vehicles
$25-$200
Unregistered Vehicle or Trailer
$25-$200
Equipment Violations of Vehicle or Trailer
$0-$100
Surcharges
$50 - $55
Can I go to jail for this?
Yes. Although it is rarely enforced, a simple speeding ticket can carry 15 or more days in jail for a violator.
We are also Orange County criminal defense lawyers handling matters of DWI, drug possession, unlawful possession of marijuana, and harassment.