What to expect when fighting a traffic ticket in Tuckahoe Village Court

This office is available to represent you on your traffic ticket or speeding ticket pending in Tuckahoe Village Court. We have more than 20 years of legal experience and excel at getting tickets either dismissed or reduced. Give our lawyers a call at 914-723-7900.
Where is Tuckahoe Court?
The court is located at 65 Main Street, 2nd Floor, in Tuckahoe, New York. It is conveniently located one block away from to the Metro North train station and the US Post Office. If you have a difficult time finding the court, the building has the appearance of an old school and is connected to the police department. The court calendar begins promptly at 9:30 am.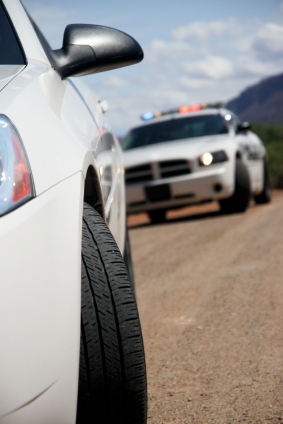 When Is Court In Session?
The court hears the vast majority of its traffic matters on Tuesday mornings. Once a month, the court is open on Tuesday evenings and their calendar is limited to civil matters. From time to time, traffic matters may be heard at the night court session.
Am I Required to Enter A Plea of Not Guilty?
If you have been issued a ticket, you must enter a plea of not guilty within 48 hours of receipt.
What Can I Expect When I Arrive in Court?
The court will notify you of your court date by mail. On the court date, you must "check in" at the court clerk's office located on the second floor.
After you check in, you will line up to meet and discuss the facts and circumstances with the Village Prosecutor also located on the 2nd floor. If you can reach a resolution, your case will go before the presiding judge. Typically, the court will hear criminal matters first, followed by civil matters, and finally traffic matters. The process of going to court, meeting the clerk, talking to the prosecutor and appearing in front of the judge could take several hours.
The court is patrolled by a number of local police officers. They will require that all cell phones and other electronic devices are turned off.
What Is The Benefit Of Retaining Your Firm?
Going to court can be time consuming and stressful for many motorists. Our attorneys have been appearing in Tuckahoe Village Court for years and can assist in alleviating your stress and help reduce the points levied against your license.
We are familiar with the "ins and outs" of the court. We are local attorneys with offices only a few minutes away from the court. Our attorneys have excelled at getting speeding tickets, suspended licenses cases, and other traffic matters either dismissed or reduced. Under most normal circumstances, our client's never appear in court on traffic infractions. This will saves them valuable time and time.
What Are Some Things I Need To Bring To Court?
It is helpful to bring your court notice and a copy of your ticket. This will help the court easily track down your case and help expedite the process. It is also helpful to bring a copy of your driving record. Your driving record can be obtained at your local Department of Motor Vehicles. If you resolve your matter, should know exactly how it will affect your privilege to drive.
About Our Firm:
At Joseph P. Villanueva, Attorneys At Law we excel at getting tickets dismissed or reduced. We have more than 20 years of legal experience and have gained a reputation among our peers as being superb lawyers. Our team of traffic and criminal defense lawyers is lead by Joseph P. Villanueva. He is a former prosecutor. Having a former prosecutor on your side can help in analyzing critical issues in your case. This can make the difference in you keep your license or having your license suspended or revoked. Call us now at (914) 723-7900.
Send us an email
Traffic Ticket Fines