Best NYC Sexual Harassment Lawyer for You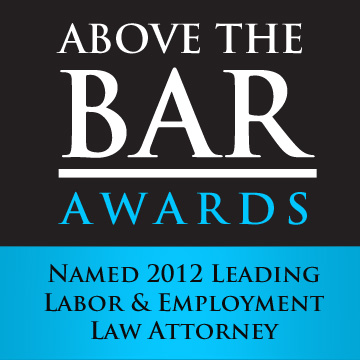 New York City (NYC) Sexual Harassment Attorney Fighting for You
Our NYC Award-Winning Sexual Harassment Lawyers have successfully fought for the rights of female executives and other employees. Sexual Harassment is illegal and wrong whether a tangible part of your job is conditioned on a sexual favor or you are subject to working in a hostile work environment. We have represented many female employees in Bronx, Brooklyn, Manhattan, Queens and Staten Island. Our Attorneys are experienced in handling cases under the New York City Human Rights Law which prohibits sexual harassment. It is critical to work with an attorney who is familiar with the nuances and differences between the federal, state, city and local laws prohibiting sexual harassment – some laws are more favorably than others and, as such, it is critical to develop and implement an intelligent legal strategy from the outset.
Here is a brief guide to consider when looking for a top Sexual Harassment Attorney. While doing your research, we recommend that you evaluate a number of factors to find the Top Sexual Harassment Attorney for you. We recommend you consider these Top 5 Factors before retaining an attorney:
FACTOR ONE
Is the attorney's practice limited to or significantly dedicated to sexual harassment or employment law? There are thousands of solo practitioners that claim to be proficient in 10 or more areas of law. While many of them can do a good job in certain practice areas, there is a good chance that they are not proficient in Sexual Harassment, Employment Law or they may not be able to dedicate the time necessary to prosecute your "straight-forward sexual harassment case" thereby hurting your claim.
At our law firm, we recognize your "straight forward sexual harassment case" matter is not so simple. In so doing, we handle your case with the proper attention it deserves. We know many things are at stake including your livelihood, career path, reputation and life's earnings.
FACTOR TWO
Does the attorney have a track record? Although no attorney can attest that their prior success can guarantee a similar outcome in future cases, it is important that you have some knowledge of their past performance. For example, has the attorney handled a case similar to yours? Is the attorney experienced working on cases of a similar matter?
At our law firm, we have represented hundreds of employees throughout New York, New Jersey and Connecticut. Our lead employment lawyer has also been a member of a Human Rights Commission that investigated and prosecuted employment law claims including sexual harassment claims. Our lead employment lawyer has been integrally involved in writing employment law legislation. We can proudly say we have successfully represented clients in a wide range of employment law cases including employment discrimination, sexual harassment, overtime and minimum wage disputes, and negotiations of severance agreements. We are pleased to discuss our more than 30 years of legal experience with any potential client.
FACTOR THREE
Has the attorney kept up to date with the changing landscape of the law? Have they participated in any relevant continuing legal education programs? Every area of law can change significantly and rather frequently. Every change in the law can have a significant impact on your case.
At our law firm, we stay on top of the law. Our lead employment lawyer regularly lectures to other lawyers, bar associations, professionals, and community groups regarding the ever changing employment law landscape including sexual harassment claims.
FACTOR FOUR
Does the attorney have any peer recognition? In other words, do other lawyers in the field respect your lawyer? How do other attorneys, adversaries, clients, and judges perceive this lawyer?
At our law firm,we are recognized by our clients and peers as being some of the best lawyers in New York State. Our lead employment lawyer was recognized as a Leading Employment Lawyer. We have been rated 10.0 by an independent website such as avvo.com
FACTOR FIVE
Is the attorney accessible? Once you retain a lawyer, will they return your call or respond to your emails? Obviously, you will want to maintain contact with your lawyer. Some lawyers will only have their assistants speak to you.
At our law firm, it is our goal to respond to our clients within one hour of being contacted. We use technology to benefit our clients.
About us: our award-winning attorneys have significant experience practicing employment law. We are lead by a former prosecutor and our experience spans over three decades. We have been recognized by our peers as some of the best lawyers in New York. Give us a call at 800-893-9645.