Binghamton Town Court NY Traffic Ticket Defense Lawyers
Have Our Former Prosecutor Fight For You. Call Us Immediately, We Can Help!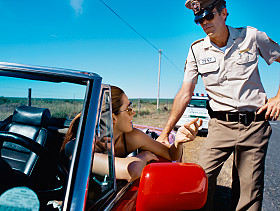 Q. I recently got a speeding ticket in the town of Binghamton in Broome County, New York. I need a Binghamton speeding ticket defense lawyer. Can you help?

A. Yes we can help. Our lawyers have represented many motorists in Broome County and has helped eliminate or reduce their points. You could call us at (800) 893-9645 or send us an email by clicking here.

Q. Where is Binghamton Town Court located
?
A. 279 Park Avenue
Binghamton, NY 13903-0180
Q. What are some things you can tell me about the Town of Binghamton?
A. Binghamton is a town with a census reported population in 2000 of approximately 4,970 residents. The town southern portion borders the state of Pennsylvania.

About Our Firm: Joseph P. Villanueva, Attorneys At Law has represented hundreds of motorists in New York State. We excel at getting tickets dismissed or reduced. We have more than 20 years of legal experience and have gained a reputation among our peers as being superb lawyers.

Our team of traffic and criminal defense lawyers is lead by Joseph P. Villanueva. He is a former prosecutor with experience analyzing critical issues on ticket matters. This can make the difference in you keep your license or having your license suspended or revoked. Call us now at 800-893-9645.

Q. Aren't all lawyers the same. Why should I hire your firm?

A. Not all law firms are the same. We take great pride in delivering the best result possible for our clients. We can help save you points on your license; we can help you reduce your exposure to an insurance increase; in most circumstances you will never have to come to court?

Q. Can you refer me to a prior satisfied client?

A. Click here to see our testimonials.

Q. What's the point system NY?

A. There are too many possible violations to list in this answer, but for your convenience, here is a list of some common point violations.


| | |
| --- | --- |
| Speeding | Points |
| 01 to 10 mph over the limit | 3 |
| 11 to 20 | 4 |
| 21 to 30 | 6 |
| 31 to 40 | 8 |
| More than 40 | 11 |
Call our lawyers now at 800-893-9645 for a consultation.
Send us an email
Testimonials
Main ticket page


If you have a ticket in Broome County, call our lawyers today at (800) 893-9645.