Blog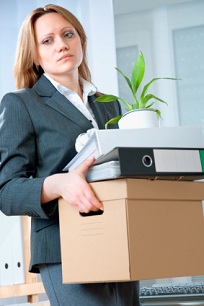 New York Employment Lawyer Blog
Our New York, New Jersey and Connecticut Employment Lawyers lecture and provide commentary on all of the latest employment law issues affecting you and your business. Our Employment lawyers answer your questions and write about topics and issues that you may be relevant to you. Our Employment Law Blog is an informative resource to you and includes discussions on topics ranging from Severance Packages to the False Claims Act. Below are just some of the topics you can find on our Blog. If you have any questions about your specific legal issue, please call
(800) 893-9645
or send us an email from this page to speak with one of our Employment Lawyers.
Whistleblower Law FAQ's: New Jersey Conscientious Employee Protection Act (CEPA), a Powerful Anti-Retaliation Tool for Employee Rights
New York State (NYS) Worker's Compensation Board Penalty and Judgment Update: Don't Pay that Unemployment Insurance Benefits Tax Bill So Fast
New York, New Jersey and Connecticut Physician Employment Agreement Update: Non-Compete Clause and Other Important Considerations
Negotiating Severance Packages, Severance Agreements & Severance Pay: Top 10 Things You Need to Know
Misclassification of Employees as Independent Contractors Lawyer Update: Should you issue an IRS Tax Form 1099 or W2? New York State Construction Industry Fair Play Act
Should I get paid for "on call" or waiting time? - FLSA Q&A Series
New York New Jersey FAQ: Employee Drug Testing at the Workplace
Religious Discrimination in New York and New Jersey Q&A
Disability Discrimination at the Workplace FAQ and your Legal Rights
Age Discrimination in New York & New Jersey Q&A
Sex Discrimination on Wall Street and in New York Q&A
Layoff & WARN Lawyers: New York Dep't of Labor issues revised WARN rules regarding mass layoffs
Are Employees Entitled to Holiday Pay? - Holiday Pay FAQ's
Overtime Legislative Update: Overtime Protections under FLSA for Home Health Care Aides
New Jersey based Software Company issued significant penalties for abusing H-1B workers by not paying back wages and trying to enforce unreasonable penalty provisions in employment agreements
Am I entitled to access my employee personnel file or get a copy?
New York and New Jersey Physician Employment Contracts: Top 10 Things for Doctors to Know Before Signing, Part I
New York Sexual Harassment FAQ: Hostile Work Environment
Non-Competition Agreements FAQ: Is my Non-Compete Contract Clause Enforceable?
I was misclassified as an Independent Contractor instead of as an employee? What is the difference?
I am an H1-B employee and my boss is deducting money from my salary? Are these deductions legal?
FAQ's: Wages, Overtime, and Breaks - Your Rights
Family and Medical Leave Act ("FMLA"): Overview of Employee Rights and Responsibilities
Back to Main Employment Law Page
Meet Our Leading Employment Lawyer