Bronxville Village Court Suspended License Criminal Defense Lawyers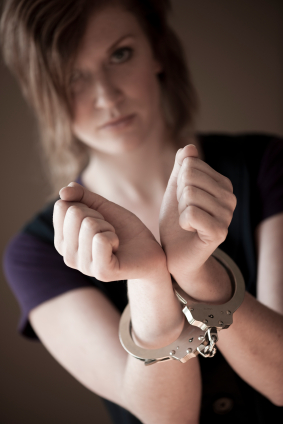 What should I do if I am charged with driving with a suspended license or aggravated unlicensed operation of a motor vehicle "AUO" in Bronxville Village Court in Westchester County?
You should enter a plea of not guilty, invoke your right to remain silent, and retain our suspended license lawyers by calling 914-723-7900.
"Driving with a suspended license is a crime in which you can be sentenced to jail. A conviction can follow you for the rest of your life and hinder you from getting the job of your choice."
Bronxville History and Court Information
Bronxville Village is 15 miles from Midtown Manhattan and is known for its small town feel and strong school district.

It is part of the larger town of Eastchester and has approximately 6,100 residents. Parts of the Village border the City of Mount Vernon and City of Yonkers. Bronxville is a unique village comprised of one square mile. Within that one square mile, it has houses Concordia College, a movie theatre, a train station, Starbucks, and multiple churches include Saint Joseph's Catholic Church and the Reformed Church.

Bronxville Village Court is located at 200 Pondfield Road, Bronxville. The clerk of the court can be reached at (914) 337-2454. It is across the street from the public library and next to the police department.

Their Presiding Justices have included Judge George Maher and Judge George Mckinnis. The court has jurisdiction over cases ranging from misdemeanors to traffic tickets. It also have jurisdiction over civil matter with less than $3,000.00 in dispute including most landlord tenant matters.

Why do I need a lawyer?
Having the right lawyer can make all the difference in whether or not you are convicted of a crime. A suspended license case is rather simple for the prosecution to prove. You need a lawyer with the skills to help you reach an amicable resolution.
Is this really a crime?
Driving with a suspended license in NY is a crime. Depending on how the District Attorney's Office drafts the charges, you can be charged with either a misdemeanor of felony. At the end of the case, you can be sentenced to jail or probation.
What are some things I can do to resolve this matter? You should go to DMV, obtain a copy of your driving record and start clearing up any suspensions that you have.
I didn't know my license was suspended? How can they convict me? If you failed to notify the DMV of an address change, and your suspension notice went to the wrong address, you're failure to notify the DMV will not be a valid defense to the charge.
I'm not working and cannot afford to clear up my suspensions. What should I do? You need to come into compliance with the law. Ergo, the faster you clear up your suspension, the faster you can resolve your matter. Your failure to clear up your suspensions will adversely affect the resolution of your case.
Call our criminal defense lawyers today and ask for a confidential consultation at 914-723-7900.
Main Suspended License Page
AUO 3rd Degree
Meet Your Criminal Defense Lawyer
Testimonials