CDL Ticket Defense Attorney of New York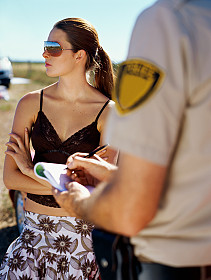 CDL Traffic Violations Law Firm
Don't let traffic and speeding tickets ruin your career as a truck driver. In New York, a commercial license can be threatened by accumulating too many points against a license.

"At Joseph P. Villanueva, Attorneys At Law we understand the importance of aggressively fighting your ticket. We understand that one ticket can make the difference between keeping your license and losing your livelihood. Call us now at 914-723-7900."


Convenience
We know you are busy on the road so we try to make this process as easy for you as possible. Under most normal circumstances, when you retain our firm you do not come to court. You can keep on working, and we will go to court for you.

With more than two decades of experience, our attorneys have been representing truck drivers in Westchester County, Rockland County, Orange County and New York State for years.

Our CDL Violations Defense Practice

Our knowledgeable attorneys can discuss possible legal defenses for all types of commercial driver's license violations including but not limited to:

• Safety violations
• Overweight violations
• Moving violations
• Improperly transporting hazardous material
• Speeding
• Log book violations
• Reckless driving
• Failure to obey traffic signals
• Illegal lane changes
• Weigh station violations
• Hours of Service violations
• Other Department of Transportation (DOT) violations

Call our lawyers today at 914-723-7900. We have represented truckers for tickets along the New York State Thruway, I-95, I-87, I-84, the Palisades Parkway, Route 202, Route 6, Route 17, and the rest of New York State.


Overweight Truck Ticket and Summons
Truck Driver Log Book Violation Attorney
Send us an email