Cortlandt Town Court Traffic Ticket Defense Lawyers

Have Our Former Prosecutor and Lead Ticket Lawyer Protect Your License and Fight For You. Call Us Now at 914-723-7900.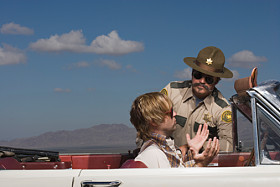 May 2011: According to the Journal News, New York State Troopers issued an astounding 75 tickets in one day in the Town of Cortlandt in Westchester County New York. The ticket blitz occurred along the heavily traveled roads of Route 202 and Route 35. This was part of the annual Click It or Ticket nationwide seat-belt enforcement campaign. Almost of a third of the tickets were issued for seat-belt violations. The remaining tickets were for various violations of the Vehicle Traffic Law.
If you were issued a ticket in Cortlandt Traffic Court, give us a call at 914-723-7900.
About Our Firm: At Joseph P. Villanueva, Attorneys At Law we excel at getting tickets dismissed or reduced. We have more than 20 years of legal experience and have gained a reputation among our peers as being superb lawyers. Our team of traffic and criminal defense lawyers is lead by Joseph P. Villanueva. He is a former prosecutor. Having a former prosecutor on your side can help in analyzing critical issues in your case. This can make the difference in you keep your license or having your license suspended or revoked. Call us now at 914-723-7900.
For more information on Cortlandt Traffic Court, click here.

Testimonials
Traffic Ticket Fines & Surcharges
Tips on Avoiding a Ticket
Truck Traffic Ticket
Speeding in a School Zone