Fight Your Ashford Town Traffic Ticket and Save Money

Pleading guilty to a speeding ticket pending in Ashford Town Court can be more expensive than you think. A conviction can cost you hundreds of dollars in fines, surcharges, and DMV fees. Even worse, there can be a jail sentence, insurance increases, and tons of time wasted in court.
About Our Ashford Speeding Ticket Lawyers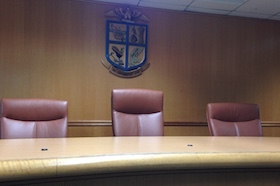 Our award-winning lawyers have fought many traffic tickets in Ashford Traffic Court and the surrounding courts. We have excelled at getting tickets either dismissed or reduced. If you have a speeding ticket or cell phone violation, give our traffic ticket law firm a call today to schedule your confidential consultation. We can be reached at 800-893-9645.
How Much is the Cost of a Speeding Ticket?
When a driver is convicted of speeding, the judge has the option of imposing a fine as prescribed by law. The fine amount should take into consideration the specific facts and circumstances of the case. On every speeding ticket the court is required to impose a mandatory New York State surcharge. The surcharge is the money designated for New York State. Fine will increase depending on the nature of the conviction and whether or not the driver is a deemed to be a repeat offender.
| | | | | | |
| --- | --- | --- | --- | --- | --- |
| 1st time Conviction Within Eighteen (18) Months | Minimum Fine | Maximum Fine | Maximum Imprisonment | Points on Driving Record | Surcharge |
| 10 mph or less | $45.00 | $150.00 | n/a | 3 | $88.00 or $93.00 |
| 11-30 mph | $90.00 | $300.00 | 30 Days | 4-6 | $88.00 or $93.00 |
| 31 mph or over | $180.00 | $600.00 | 30 Days | 8-11 | $88.00 or $93.00 |
How Many Points Am I Facing?
A speeding conviction can result in as little as 3 points against a driver's license and as many at 11 points. While there are many scenarios that may trigger a license suspension or revocation, one of the most common scenarios involve a driver accumulating more than 11 points within an 18 month period.
| | |
| --- | --- |
| Speeding | Points |
| 01 to 10 mph over the limit | 3 |
| 11 to 20 | 4 |
| 21 to 30 | 6 |
| 31 to 40 | 8 |
| More than 40 | 11 |
What is the DRA Fee?
In the context of a speeding ticket, a driver will be required to pay a $300.00 driver's responsibility assessment fee (DRA) for being convicted of 6 points in an 18-month period. For every point above 6, the driver will be assessed another $75.00 fee. The fee can be paid over a 3-year period.
Insurance
Every insurance company takes many factors into account when they assign a driver an insurance premium. One of the factors can include a driver's convictions to moving violations. If a driver is convicted of a major violation, they can be looking at a significant insurance increase. Drivers, who have multiple issues on their driver's license such as a DWI conviction, a Reckless Driving conviction, or a car accident, can be looking at significant adverse consequences.
Court Location
Ashford Town Court
9224 Route 240
West Valley, NY 14171
About Ashford Town Court
The Ashford Town Court is part of the 8th Judicial District. It is a local court of jurisdiction and has limited authority to preside over legal matters. For example, civil cases are mostly limited to $3,000.00 in controversy. Criminal cases are usually limited to misdemeanor cases. It has the power to adjudicate all non-felony traffic tickets written under the New York State Vehicle and Traffic Law.
We Can Help
Join the thousands of drivers that have saved money, time, and points on their license by hiring our law firm. A former New York City prosecutor leads our Ashford Town Court traffic ticket defense practice. We have the unique ability to quickly analyze traffic cases from both the defense perspective and prosecutorial perspective thereby giving you the effective and efficient legal representation. We can be reached at 800-893-9645.
Charges We Fight: Here is a list of some common charges were have helped our client's fight.
Speeding under VTL § 1180 (b)
Speeding under VTL § 1180 (d)
Cell Phone under VTL § 1225
Child Seatbelt under VTL § 1229
Failure to Move Over under VTL § 1144-A
Failure to Signal under VTL § 1163
Following Too Closely under VTL § 1129
Operating Without Insurance under VTL § 319
Red Light under VTL § 1111
Stop Sign Violation under VTL § 1172
Suspended License Operation under VTL § 511.1 (Misdemeanor)
Unsafe Lane Change under VTL § 1128
Send Us an Email
How do I Retain You?
FAQs
Finding the Best Ticket Lawyer
Top Reasons to Hire a Traffic Lawyer