Greenburgh Suspended License Lawyers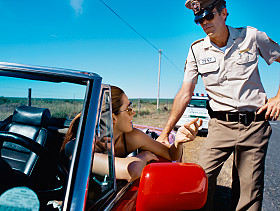 I was arrested for driving with a suspended license and driving without insurance in Greenburgh Town Court in Westchester County? Can you help and what should I do?

Yes. We can help you. You should enter a plea of not guilty, invoke your right to remain silent, and retain our suspended license lawyers by calling 914-723-7900.

Court Description: The Greenburgh Town Court is located along Route 119 and conveniently accessible from the Bronx River Parkway and the I-287. The court has three presiding justices. This court has jurisdiction over misdemeanor matters such as Harming an animal trained to aid a person with a disability in the first degree PL 195.12, Hazing in the first degree PL 120.16, Hindering prosecution in the third degree PL 205.55, and Criminal Sale of a Control Substance in the 7th Degree. This court also has jurisdiction of lower level civil matters (sometimes called small claims cases) and landlord tenant cases.
"Driving with a suspended license and driving with a suspended registration is a crime. We have help many families overcome their adversity."
Why Do I Need a Lawyer?
Having the right lawyer can make all the difference in whether or not you are convicted of a crime. A suspended license case can be very simple for the prosecution to prove. You need a lawyer with the skills to help you reach an amicable resolution. Our former prosecutor has help hundreds of doctors, dentists, teachers, and other professionals resolve their cases.

Can You Take my Case to Trial?
Absolutely. We have been trying cases for more than a decade.

We can take your case to trial but not every case should be tried. Upon retaining our firm and after an investigation, we can help you decide whether or not a trial is in your best interest.

Is This Really a Crime?
Yes. The New York State Legislature has enacted VTL 511 and VTL 512 making these charges a crime. At the end of the case, you can be sentenced to jail or probation.
What are Some Steps I Can Take to Help Me Get Out of This Jam?
You should go to DMV, obtain a copy of your driving record and start clearing up any suspensions against your license. If you have a suspended registration, you can turn in your license plates or obtain insurance for the vehicle.

I Can Barely Afford to Clear Up my License. How Can I Afford to Hire Your Firm?
We aware that many people are having difficult financial times. In so doing, we are now accepting all major credit cards to help you retain our services.

Call our criminal defense lawyers today and ask for a confidential consultation at 914-723-7900.
Main Suspended License Page
AUO 3rd Degree
Meet Your Criminal Defense Lawyer
Testimonials