How to Fight a Speeding Ticket in New York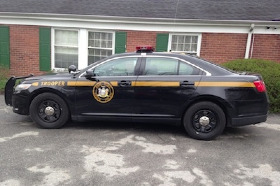 A conviction to a New York speeding ticket can cost you hundreds and maybe even thousands of dollars in fines, penalties, insurance increases, and just lost time.
Fighting a ticket is much more difficult than it seems. After all, the process involves going to court, understanding legal statutes, and the potential to cross examin of a seasoned law enforcement official. Fighting with a Judge, prosecutor and cop can be a nightmare for some of the most seasoned litigators.
We Can Help
Luckily, our award winning traffic ticket defense lawyers are here to help. We have fought thousands of tickets in Upstate, Downstate, and every place in between. We are led by a former New York City prosecutor and we have excelled at getting tickets either dismissed or reduced. Call us now and scheduled your confidential telephone consultation. We can be reached at 800-893-9645.
Non-Legal Arguments
Less than 1% of all motorists given a ticket will hire a lawyer to represent them. Some of common arguments used in court are not viable legal defense.
If you are planning on arguing any of the following defenses, you should re-think your strategy:
I was speeding but the officer didn't pull over anyone else.
I asked to see the radar and he didn't show it to me.
I was traveling less than 10 mph over the speed limit.
Common Speeding Statute
It is important that you research and fully understand the charges levied against you. While there are many statutes by which a speeding ticket can be issued, the majority of speeding tickets are issued on two sections: VTL 1180 (b) and VTL 1180 (d). If the prosecutor fails to establish one element in the statute, then the charge should be dismissed.
While the statutes provided below are subject to change, in their current form VTL 1180 (b) or VTL 1180 (d) are:
(b) Except as provided in subdivision (g) of this section and except when a special hazard exists that requires lower speed for compliance with subdivision (a) of this section or when maximum speed limits have been established as hereinafter authorized, no person shall drive a vehicle at a speed in excess of fifty-five miles per hour.
(d) 1. Except as provided in subdivision (g) of this section, whenever maximum speed limits, other than school speed limits, have been established as authorized in sections sixteen hundred twenty, sixteen hundred twenty-two, sixteen hundred twenty-three, sixteen hundred twenty-seven, sixteen hundred thirty, sixteen hundred forty-three, sixteen hundred forty-four, sixteen hundred fifty-two, sixteen hundred sixty-two-a, sixteen hundred sixty-three, and sixteen hundred seventy, no person shall drive in excess of such maximum speed limits at any time.
Burden of Proof
In local court, the prosecution must prove every element of their case with proof beyond a reasonable doubt. This is the highest standard in our justice system and it is the same burden used in criminal cases.
Inside the Court
Although every court will differ from town to town, there are some constants in very court.
The Judge: The judge presides over traffic court. Among the many powers and responsibilities given to the judge are the powers to determine facts, accept or reject plea bargains, and impose a sentence.
The Prosecutor: The prosecutor can be an officer, Assistant District Attorney, or municipal prosecutor. The prosecutor has the power to reduce or dismiss charges.
The Court Clerk: The court clerk helps the judge manage the responsibilities of the court. Some of the duties of the court clerk may include doing the roll call, collecting fines, and fielding questions from litigants.
Legal Advice
The Judge, Prosecutor, and Court Clerk cannot dispense legal advice. Only an attorney can give you legal advice on a ticket.
Because a speeding ticket is not a crime, the court is not entitled to assign free counsel to drivers.
Jury Trials
In New York, a driver is not entitled to a jury trial. The law provides that traffic tickets be adjudicated by a judge who acts as both judge and juror.
Stay Tuned
Stay Tuned for Part 2 which will include discussions on radar, discovery, trial and more.
How do I Retain You?
FAQs
What is the Real Cost of a Speeding Ticket in NY?
Finding the Best Ticket Lawyer
What to Expect in Traffic Court
Top Reasons to Hire a Traffic Lawyer
Send Us an Email