How to Report Medicaid Fraud With an Attorney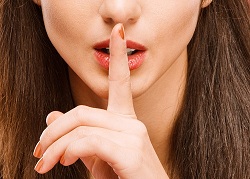 "Medicaid Fraud is wrong. It cheats the public out of valuable funds. The public needs courageous people to step forward to stop the abuse."
The Federal government encourages you to report matters involving Medicaid fraud as well as waste and abuse. If you are considering reporting Medicaid fraud and blowing the whistle, you should call Joseph P. Villanueva, Attorneys At Law at 800-893-9645 to set up your confidential consultation.
The Federal government has compiled some brief guidelines for you to follow to assist you in combating fraud.
Obtain the Medicaid's client's name that is involved in the fraud.
Obtain the client's Medicaid card number.
Secure the name of the doctor, hospital, or other health care provider that you suspect of committing fraud.
Write down the dates of service in which the fraud was committed.
Note the amount of money that Medicaid provider approved and/or paid.
Be able to provide a description of the acts that you suspect involves fraud or abuse.
If you would like to take part in ending Medicaid fraud and abuse, call our lawyers now at 800-893-9645.
Back to Main Medicaid Page
Examples of Medicaid Fraud
Tips for Whistleblowers
Meet Our Lawyers
Testimonials