Move Over Law: VTL 1144-a

Don't Let Rising Auto Insurance get the Best of You. Have Our Former Prosecutor Fight For You. Call Us Now at 800-893-9645.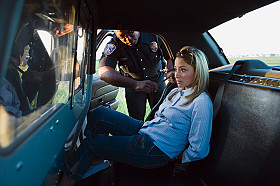 If you have been given a ticket in the City of Yonkers or the surrounding areas of Westchester County, give our firm a call. We can help you reduce or eliminate the points against you. Our attorneys are strategically located to handle any traffic matter in New York State.

The Journal News which reports news for the Hudson Valley Region recently ran an article focusing on the recently enacted Move Over Act. Contained therein, some drivers are calling the ticketing a mere act to raise tax revenue in this bleak economic time. To support the motorists hypothesis, they indicate that in only one week, the State Police from three troops issued a total of 865 Move Over tickets. The troops jurisdictions ranged from Rockland and Orange counties as well as the New York Thruway in Putnam, Westchester and Rockland counties.
Learn more about the Move Over Law
About Our Firm: At Joseph P. Villanueva, Attorneys At Law we excel at getting tickets dismissed or reduced. We have more than 20 years of legal experience and have gained a reputation among our peers as being superb lawyers. Our team of traffic and criminal defense lawyers is lead by Joseph P. Villanueva. He is a former prosecutor. Having a former prosecutor on your side can help in analyzing critical issues in your case. This can make the difference in you keep your license or having your license suspended or revoked. Call us now at 800-893-9645.
Testimonials
Traffic Ticket Fines & Surcharges
Tips on Avoiding a Ticket
Truck Traffic Ticket
Speeding in a School Zone