New York Workers' Compensation Board Fine Appeal Process

NYS WCB Fine Appeal Process
WCB Fine -- Question: I received a fine from New York State for not having workers comp insurance coverage. I was not aware it was necessary and the notice says I am responsible for over $30,000.00. Can you help me?
Answer: Our award-winning employment lawyers have represented small businesses facing similar situations and helped them. In total, we have saved our clients over $1,000,000.00 in penalties and fines from the NYS WCB. We will do our best to protect your money and business. Our attorneys know the law and will strongly advocate on your behalf. Because of our skill, experience and past successes,other law firms even hire us to represent their clients. It is imperative you take action as soon as possible as delay can negatively impact your appeal. Read our client testimonials and our frequently asked questions below. Call now (800) 893-9645 to learn how our lawyers can help you.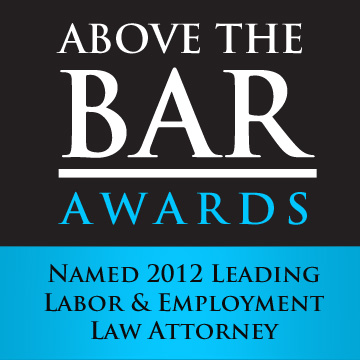 You saved us $100,000.00 when two other attorneys and accountants failed to help us
If you are looking for attorneys who will walk you through your problem every step of the way; if you are looking for attorneys who answer your calls rather than avoid you or your questions; if you want attorneys who provide you with the assurance that they are working on your behalf; then do not hesitate to retain Joseph P. Villanueva, Attorneys At Law. We desperately needed an attorney we could rely on in an employment matter and retained Joseph P. Villanueva, Attorneys At Law. This was after two previous attorneys; a certified public accountant; and our own personal accountant who were unable to resolve our pending problems. We were bombarded with threatening letters constantly and the emotional and psychological effects of these problems were overwhelming. After retaining the law firm of Joseph P. Villanueva, Attorneys At Law, we were able to breath a sigh of relief... We finally received a very satisfactory resolution savings us over a $100,000.00. A sincere and very grateful thank you to Joseph P. Villanueva, Attorneys At Law.
"You managed to reduce my penalty by over $170,000.00"
"I wanted to thank you again for your help and how available you were at all times to answer questions and explain the process. I am of course delighted with the settlement you were able to reach with the Workers Compensation Board, as you managed to reduce my penalty by over $170,000.00. But I also wanted to let you know that I very much appreciated your professionalism. Being a small business confronted with such a large penalty is terrifying to say the least. Not only was the settlement very favorable for me, but the whole process was a lot more manageable than I first envisioned, thanks to the manner in which you handled it. I could not give your law firm a more positive or higher recommendation."
"[You saved] my company nearly $58,000 in penalties"
"Being an out of state employer, I interviewed five attorneys by phone when I got notice of a very substantial penalty from the NY WC Board. You were the only one of the bunch who seemed to understand the issue thoroughly, cautioned against other penalties that could arise, and set realistic expectations of a possible outcome. You clearly had the expertise and contacts the case demanded but I was equally impressed by how professional, gracious, and responsive you were, offering perspective at a time I felt anxious and vulnerable. The result you got was all the proof I needed that I hired the right person. You resolved the case quickly in our favor, saving my company nearly $58,000 in penalties. I certainly know whom I'll call the next time I need advice and counsel regarding a penalty or any other employment matter and will be quick to recommend your services. Thank you a hundred times over."
Highly Recommended - [You saved] us more than $70,000.00
I am more than satisfied with the settlement you achieved with the Workers Compensation Board and I am especially impressed with how quickly you were able to resolve this case. As an ordinary citizen I found that trying to communicate with that agency was virtually impossible. You understood how to navigate through the channels of the bureaucracy and negotiated a settlement that was better than my expectations, saving us more than $70,000.00 in the process. I find it difficult to adequately express my admiration for your professionalism. You were confident, easy to talk to and a good listener when I explained the problem I had with the Board. Your resolution of this matter has relieved me of an enormously stressful situation. I would highly recommend your law firm to anyone in need of high quality legal representation. Thank you so much for what you've done.
"You saved me from having to pay $60,000 to Workers Compensation Board"
"I have not taken the time to let you know how grateful I am for your professionalism. You resolved my case in no time , you have got to be the most down to earth and honest attorney I have spoken to date. You are so mild mannered and easy to talk and I am glad I used this law firm. I will always recommend this firm . Thanks again for your patience and understanding your professionalism and knowledge. I remember when I first called your office I was so not ready to be misled again. Thank God I followed my gut feeling and you saved me from having to pay $60,000 to Workers Compensation Board. I thank you, my son thanks you, this money can be used to fund his education!"
I cannot recommend him more
I worked with Joseph P. Villanueva, Attorneys At Law to settle a Workers' Compensation Penalty and I cannot recommend him more. He was comprehensive about the case, approachable and clear about explanations, and overall very attentive. I walked away with a better understanding of why the penalty was issued, how it needed to be fixed, and how to avoid such penalties in the future. As a small business owner wearing many hats and trying to keep costs down, it's incredibly important to have an ally like Joseph P. Villanueva, Attorneys At Law on your side. He saved us over $15,000.00.
Save Money and Save Your Business
Call now for a consultation at (800) 893-9645 or (914) 723-7900. You spent a lifetime building your business – don't let New York State take away your business and life savings over a technicality.
Q: What should I do if New York State issues my small business a penalty, fine, judgment or Stop Work Order for not having Workers' Compensation or Disability Insurance?
A: If you are given a penalty, judgment or fine by the New York State Workers' Compensation Board, you should read the notice thoroughly but do not respond by making any damaging admissions which can cost you thousands of dollars in penalties in the future. Instead, call our experienced New York Workers' Compensation Board Defense Lawyers who have more than 20 years of legal experience and have successfully saved small businesses hundreds of thousands of dollars in judgments and fines from the New York State Workers' Compensation Board.
Q: What could happen if I ignore the Workers' Compensation Notice?
A: The worst thing you can do is to ignore the Notice. Your failure to answer the Notice in a timely manner could result in a judgment being issued against your business and, possibly, you personally. Your business could be found responsible for thousands of dollars in fines and penalties in your absence. In addition, this may result in you paying higher insurance premiums for several years. In certain circumstances, this can be avoided by hiring the right lawyer.
In addition, the New York State Workers' Compensation Board could issue a Stop Work Order preventing you from operating your business.
Q: What is a judgment?
A: A valid money judgment is a legal judgment that resolves all the contested issues and terminates a claim and is considered the official decision of the law on the action. In other words, New York State can freeze your business' bank accounts, place a lien on your business's real property and equipment and adversely affect your credit report and ability to work vendors.
Q: I already closed my business. Can I be personally responsible for the penalty or judgment?
A: It depends on the circumstances. For more information, call our office and speak with one of our experienced Workers' Compensation Defense Lawyers.
Q: What can your Law Firm do for me?
A: Our New York Workers' Compensation Board attorneys will fight to protect your business and your assets. Our lawyers know the Workers' Compensation statutes, the Workers' Compensation law and the administrative procedures. Based on our arguments and presentation, we have saved companies hundreds of thousands of dollars by obtaining a rescission and/or complete or partial reduction of the judgment. We welcome the opportunity to discuss how we can defend your business against this judgment and protect your business's valuable business interests and assets. Your business may be exempt from workers' compensation coverage. Call us now at (800) 893-9645 for a free telephone consultation to learn how to protect and defend your business.
Recently, New York State has increased its efforts to penalize business that did not comply with the State's Workers' Compensation law and, as part of the process, the State significantly increased the penalties. Once New York State has obtained a judgment, it can seize bank accounts and place liens on valuable and critical business assets. If unpaid, the amount of the judgment may increase with the accumulation of interest. In addition, a judgment can negatively impact a company's credit report and score, its ability to obtain financing, and its relationships with vendors.
More Client Testimonials
Our accountant and insurance broker told us we didn't need workers' compensation insurance coverage for our nanny. Turns out they were wrong and we received a huge penalty. They could not help us. We are lucky to find your law office. Mr. Sanchala is a truly gifted and caring lawyer who helped us in a real time of need. Thank you. – Former Client
Mr. Sanchala was a godsend. He saved our business over $100,000.00 in workers compensation penalties. Thank you! Thank you! Thank you! – Former Client
I have worked with many attorneys and your office was simply the best. Mr. Sanchala returned every call and answered every question (even when I asked the same questions over and over). His professionalism and level of service were excellent. Mr. Sanchala spoke in such a calm voice that was comforting in such a stressful time. Thank you for saving us over $60,000 in fines. – Former Client
Thank you for your compassionate and honest advice. Your attorneys are top notch and produced a result that others could not. – Former Client
I did not know I had a workers compensation judgment until I went to sell my house. That is when my nightmare started. My real estate attorney told me my house had a lien on it and I could not sell it until I paid off a judgment to the New York State Workers Compensation Board. My real estate attorney could not help me. My insurance broker could not help me. I interviewed several attorneys and hired Mr. Sanchala. He is extremely bright and a strong advocate. He was able to reduce my penalty and remove the judgment. I hope to sell my house soon! – Former Client
I cannot thank you enough for your legal services. My wife and I could not sleep at night with the tremendous New York State workman compensation fines hanging over us and our family. Mr. Sanchala is an expert attorney. Thanks to your lawyers our family's business is still open. We could not have been happier. – Former Client
For additional information, visit this helpful link:
https://www.new-york-employment-lawyer-blog.com/workers-compensation/