Pelham Town Court

What should I do if I am given a speeding ticket or arrested in Pelham Town in Westchester County?
Pelham Town Court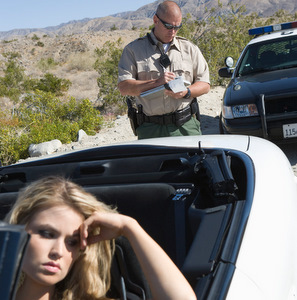 34 Fifth Avenue
Pelham , NY 10803
Tel: 914-738-7030

Pelham is a town located in Westchester County, in the State of New York. It has a population of 12,000 residents and consists of the two smaller villages of Pelham Village and Pelham Manor. The town is located a few miles outside of Manhattan and borders the Citys of New Rochelle, and Mount Vernon. Pelham was incorporated in the late 1700's and was purchased by Native Americans in 1654.
This Court is responsible for handling all court matters, including moving violations, parking violations, traffic tickets, civil cases, criminal cases, and small claims cases.
What Should I do If I am Given Speeding Ticket?
If you have given a speeding ticket in Westchester County, you should read the ticket thoroughly, follow the instructions, enter a plea of not guilty, and call our New York traffic ticket attorneys for a free consultation. Call us now at (800) 893-9645.
The worst thing you can do is to ignore the ticket. Your failure to answer the ticket in a timely manner could result in your privilege to drive being suspended or revoked. You could be found guilty in your absence. In addition, this may result in you paying higher insurance premiums for several years and you being hit with a mandatory $300.00 driver's assessment fee. In certain circumstances, this can be avoided by contesting your speeding ticket and hiring the right lawyer. Call today for your free initial consultation at 800-893-9645.
For additional information, visit these helpful links:
Vehicle Traffic Law FAQs
Traffic Point System
What are the Speeding Ticket Fines?
The fines can vary from jurisdiction. City Courts, Village Court, and Town Court have different standards upon which they impose a surcharge. Also, fines are imposed by the judge. Your fine will depend upon the nature of your charge and the judge that hears your case.
What can I do to Fight the Speeding Ticket?
You can enter a plea of not guilty and contact this firm immediately to discuss your available defenses.
Can I Really Beat a Speeding Ticket?
Yes you can, however, it is often impractical to attempt to get your charges dismissed at trial. The judicial process can be long and arduous. You may be required to make several court appearances. In addition, after your case is tried, some charges allow the judge to impose a jail sentence.
What are the Costs Associated With a Speeding Ticket?
You may be required to pay fines to the court and fines to Albany. Your insurance rates may be increased and you may be dropped by your insurance carrier. You may be required to take off time from school or work.
Can my License be Taken Away From the DMV?
Your privilege to drive can be suspended or revoked for many reasons.
How Will a Speeding Ticket Affect my Insurance?
Insurance increases can very among the many different companies. You can still face an insurance increase even if your ticket does not involve points.
Our team of lawyers to fight your speeding ticket or traffic matter and have a former prosecutor on your side. Our lawyers have over twenty-five years of experience and have been rated as "Superb."
Save time . . . in most cases, you won't have to come to court.
Save money . . . in most cases, we can reduce your points and save you on insurance increases.
Call now for a free telephone consultation at (800) 893-9645
We also handle DWI and DWAI, driving with a suspended license, municipal violations, zoning code violations, tax certiorari, severance agreements, sexual harassment, employment discrimination, wages and overtime, retaliation and whistle blowing, employment agreements and restrictive covenants, employment law for employers, and agency resources.
Call now at (800) 893-9645.
View Larger Map