Putnam County Ticket Results

Stay at Home and Have Our Former Prosecutor Fight For You. Call Us Now at 800-893-9645.
Being issued a summons a police officer or state trooper can be a difficult experience. Hiring the right lawyer to defend your ticket matter can be just as difficult. Trust your precious case to the law firm with decades of experience.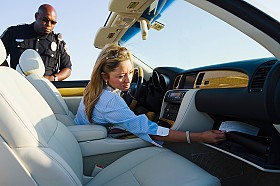 At Joseph P. Villanueva, Attorneys At Law we are proud to share with you a sample of our results in Putnam County, New York. Past results do not guarantee similar outcome. Send Us an Email


COURT

CHARGE

RESULT FOR OUR CLIENT

COUNTY

Brewster Village Court

4 tickets + 8 points

VTL § 1201


0 points and


VTL § 1160

Kent Town Court

4 points

0 points

Putnam County

Kent Town Court

6 Points

2 points


Putnam County

Patterson Town Court

Following too closely, Improper passing, Failed yield right of way.

Total of 9 points

4 points


Putnam County

Philipstown Town Court

VTL § 511.1 misdemeanor

VTL § 509 non-misdemeanor

Putnam County

Putnam Valley Court

6 point

2 points

Putnam County

Southeast Traffic Court

3 point speed

0 points

Putnam County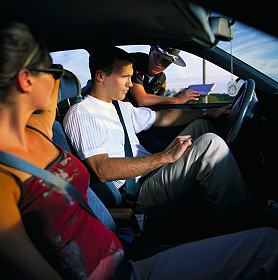 About Our Firm: At Joseph P. Villanueva, Attorneys At Law we excel at getting tickets dismissed or reduced. We have more than 20 years of legal experience and have gained a reputation among our peers as being superb lawyers. Our team of traffic and criminal defense lawyers is lead by Joseph P. Villanueva. He is a former prosecutor. Having a former prosecutor on your side can help in analyzing critical issues in your case. This can make the difference in you keep your license or having your license suspended or revoked. Call us now at 800-893-9645.

Our firm can be frequently found representing clients throughout Putnam. Some courts that we often represent clients include Brewster Traffic Court, Carmel Traffic Court,Cold Spring Traffic Court, Kent Traffic Court, Nelsonville Village Court, Patterson Traffic Court, Philipstown Traffic Court, Putnam Valley Traffic Court, and Southeast Traffic Court.

Send Us an Email
Back to Main Page
Testimonials
FAQs
Traffic Point System
Traffic Ticket Fines
Suspended License
Tips on Avoiding a Ticket
Truck Traffic Tickets
School Zone Tickets
Move Over Law