Questions and Answers With a Putnam Valley Lawyer

If you were given a speeding ticket along the Taconic State Parkway and it is returnable to the Putnam Valley Justice Court, give our award winning lawyers a call today at 914-723-7900 to learn how we can help you save time, money, and points on your license. We have fought thousands of tickets and we can fight for you.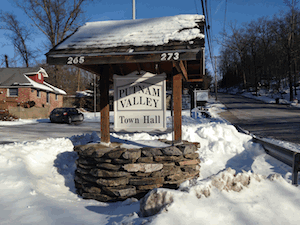 Where is the Court Located?
The court is located at 265 Oscawana Lake Road in Putnam Valley, New York. It's postal zip code is 10579.
If I Can't Find the Court, What Landmarks are Close By?
The court is located in the same building as Town Hall. It is a big red building. Some GPS devices may mark the site of building a few hundred feet away from the actual building.
Can I Take Public Transportation to the Court?
It is recommended that litigants drive to court. The court is conveniently located a short distance from the Taconic State Parkway. There is ample parking for everyone attending court.
What Am I Allowed to Bring Into the Courtroom?
Once you enter the building, you will be greeted by a court officer. You will be subject to a search and asked to walk through a metal detector. As such, it is advisable to leave all questionable items at home. Food and drinks are not permitted in the courtroom.
Who Prosecutes Tickets in Putnam Valley?
The majority of traffic tickets are prosecuted by a special prosecutor. Some moving violations (DWI and AUO) are prosecuted by the District Attorney's Office.
How Many Judges are There in Putnam Valley?
The court employs two part time judges. They are responsible for the operation and functionality of the court.
What is the Role of the Court Clerk?
The clerk of the court helps the judge administer the day to day operating duties. Some of the common responsibilities include collecting fine money, sending out correspondence, and answering questions for litigants.
Where is the court clerk's office located?
The clerk of the court maintains an office in the same building as the court. As you walk into the building, the courtroom is located to the left. As you enter the courtroom, the clerk's office is located to the left.
We Can Help
Join the thousands of drivers that have saved money, time, and points on their license by hiring our law firm. A former New York City prosecutor leads our traffic ticket defense practice. We have the unique ability to quickly analyze traffic cases from both the defense perspective and prosecutorial perspective thereby giving you the effective and efficient legal representation. We can be reached at 800-893-9645.
Charges We Fight: Here is a list of some common charges were have helped our client's fight.
Speeding under VTL § 1180 (b)
Speeding under VTL § 1180 (d)
Cell Phone under VTL § 1225
Child Seatbelt under VTL § 1229
Failure to Move Over under VTL § 1144-A
Failure to Signal under VTL § 1163
Following Too Closely under VTL § 1129
Operating Without Insurance under VTL § 319
Red Light under VTL § 1111
Stop Sign Violation under VTL § 1172
Suspended License Operation under VTL § 511.1 (Misdemeanor)
Unsafe Lane Change under VTL § 1128
How do I Retain You?
FAQs
What is the Real Cost of a Speeding Ticket in NY?
Finding the Best Ticket Lawyer
What to Expect in Traffic Court
Top Reasons to Hire a Traffic Lawyer
Send Us an Email