Spotlight on Highlands Traffic Court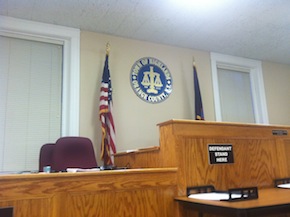 Highlands Town Court is located in Orange County New York and has limited jurisdiction over criminal matters and civil cases. In general, this court can adjudicate cases involving misdemeanors, traffic, zoning, landlord tenant and civil matters concerning limited money disputes.
The Court is conveniently located in heart of downtown and shares space with the municipal government. There is limited parking on the street and it is advisable to arrive early.
Upon entry into the court, you be advised to leave all electronic devices in your car and to take a number. Motorists are given a number upon entry and conferences are held with the prosecutor in numerical order. Most traffic matters are prosecuted by a special prosecutor. If you fail to reach a mutual agreeable resolution, your matter can be adjourned for trial. Court is held on the 2nd floor and the court can hold approximately 50 individuals.
Highlands is probably best known as the town that is home to West Point Military Academy.
If you have been given a speeding ticket or traffic ticket in the Highlands region of Orange County, give our lawyers a call to see how we can save you time, money, and points on your license. Our attorneys can be reached at 914-723-7900.
Send Us an Email
Testimonials
Main Ticket Page

We also handle Orange County Criminal Defense.