Spotlight on Lagrange Town Court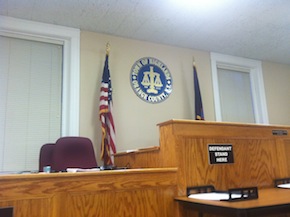 Lagrange Town Court in located in Dutchess County, New York and hears to variety of jurisdictions including those of vehicle and traffic court, small claims, landlord/tenant court, and criminal.
The Court is located on 120 Stringham Road, conveniently in the Town Hall and the Court office is open Monday, Tuesday, Thursday, and Friday from 8:30am to 4:00pm. The Court office is closed on Wednesdays.
Due to increased security, all persons are subjected to a search before entering the Court. There are strictly no weapons, cellphones, food or drinks allowed into the Court. In addition, appropriate attire must be worn to entire the Court. Strictly no shorts, tank tops or tee shirts are permitted. So dress accordingly if you are planning on visiting the Court.
A Court Clerk will be available to answer questions in regards to court procedures, however they will not be able to provide any legal advice. The Clerk may also collect fines and respond to requests for documentations.
If you have been given a speeding ticket or traffic ticket in the Lagrange region of Dutchess County, give our lawyers a call to see how we can save you time, money, and points on your license. Our attorneys can be reached at 914-723-7900.
Send Us an Email
Testimonials
Main Ticket Page
We also handle Dutchess County Criminal Defense.