Spotlight on Montgomery Town Court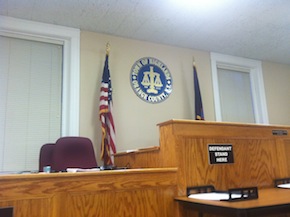 Montgomery Town Court is located in Orange County New York. The Court office is conveniently located in the Town Hall. Since it is a small court, most of this Court's jurisdictions are limited to traffic violations.
This Court tends to be fairly busy, so it is always a good idea to arrive earlier than your scheduled time.
The Court's office hours are Monday through Thursday from 8:15am to 5:00pm and Friday from 8:15am to 12:15pm.
A Court Clerk will be available to answer questions in regards to court procedures, however they will not be able to provide any legal advice. The Clerk may also collect fines and respond to requests for documentations.
If you have been given a speeding ticket or traffic ticket in the Montgomery region of Orange County, give our lawyers a call to see how we can save you time, money, and points on your license. Our attorneys can be reached at 914-723-7900.
Send Us an Email
Testimonials
Main Ticket Page
We also handle Orange County Criminal Defense.