Stony Point Lawyer

Fight Your Stony Point Ticket and Save Money!
A large number of speeding tickets and child seatbelt violations are issued in Stony Point every year. A contributing factor to the large number of tickets has been the Town's emphasis on public safety. Another contributing factor is the large number of police agencies with jurisdictional authority in the Town. Some of these police agencies include the Stony Point Town Police, the New York State Police, and the New York Park Police.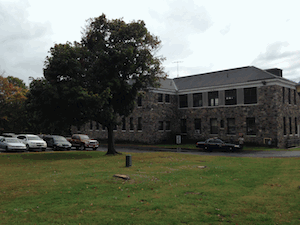 Points
A speeding conviction can result in as little as 3 points on a driver's license and as much as 11 points on their license. A child seatbelt violation will result in 3 points. A conviction to either ticket will also result in a fine and surcharge.
This chart will quickly help you ascertain the number of points you are facing.
| | |
| --- | --- |
| Speeding | Points |
| 01 to 10 mph over the limit | 3 |
| 11 to 20 | 4 |
| 21 to 30 | 6 |
| 31 to 40 | 8 |
| More than 40 | 11 |
About the Court
Stony Point is a court of limited jurisdiction. It has the power to adjudicate some civil, criminal, and traffic matters. As a court with limited jurisdiction, it can only hear civil cases up to $3,000.00 in controversy. Most litigants will refer to these cases as small claims cases. Criminal cases heard in this court are usually limited to misdemeanor and offense matters. Its ability to preside over felony cases is limited up to the felony hearing. It can preside over all cases written under the Vehicle Traffic Law but for felony cases.
What to Expect in Stony Point Traffic Court
Stony Point Traffic Court meets on a part-time basis. Everyone attending the court will be subject to a search. Prior to being granted into court, attendees will be required to walk through a magnetometer. It is important that all electronic devices are turned off and questionable items be left at home. Any illegal items being brought to court could result in an arrest.
Upon entering the court, drivers issued a ticket by the State Police will have an opportunity to meet with the Town Prosecutor. The Town Prosecutor will meet with the driver and be given a brief opportunity to discuss the facts and circumstances surrounding the issuance of the ticket. Depending on the circumstances, a plea bargain may be struck.
If a plea bargain can be reached, the case will be presented to the judge who has the authority to accept or reject the plea. Furthermore, the judge also has the power to impose a sentence, which can include a fine, surcharge, and incarceration.
Our Law Firm Can Help
Join the thousands of drivers that have saved time, money and points on their license with our traffic ticket defense firm. Call our former prosecutor at 800-893-9645 and ask for a confidential consultation today.
Here is a list of some common charges were have helped our client's fight.
Speeding under VTL § 1180 (b)
Speeding under VTL § 1180 (d)
Cell Phone under VTL § 1225
Child Seatbelt under VTL § 1229
Failure to Move Over under VTL § 1144-A
Failure to Signal under VTL § 1163
Following Too Closely under VTL § 1129
Operating Without Insurance under VTL § 319
Operating with a suspended registration under VTL § 512 (Misdemeanor)
Red Light under VTL § 1111
Stop Sign Violation under VTL § 1172
Suspended License Operation under VTL § 511.1 (Misdemeanor)
Unsafe Lane Change under VTL § 1128