What to Expect in Court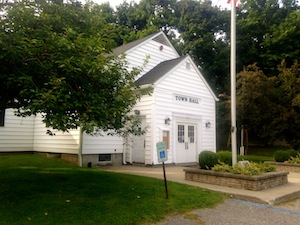 Like any court proceeding, knowing what to expect in Pawling Traffic Court can be a big advantage in reaching a positive outcome on your case. Hiring an attorney with local experience can make all the difference in your precious case. Our local Pawling speeding ticket attorneys have appeared in courts around Dutchess County for years.

Pawling Town Court is nestled in Dutchess County in Harlem Valley. It shares space with Town Hall and is located a short distance from State Route 22 at 160 Charles Colman Blvd.
Useful information to know: tickets issued by the New York State Police are prosecuted by the Town Prosecutor. The police officer is only required to appear in court when a traffic matter is set down for trial. All other moving violations may be prosecuted by the officer that issued the ticket. The local rules of court requires that all electronic devices must be turned off prior to entering the courtroom. In the past, cell phone, pagers, and other devices have been known to disrupt court proceedings. All proceeding are recorded and ambient noise may interfere with the accuracy of the transcript. The court is known as a court of local jurisdiction. As such, unlike the Supreme Court, it has limited jurisdiction to hear cases. It has the power to preside over misdemeanor matters, landlord tenant cases, and small claims matters. A large number of cases in Pawling tend to be traffic tickets such as speeding tickets, cell phone tickets, and unsafe lane changes.

About Our Firm : About Our Firm: At Joseph P. Villanueva, Attorneys At Law we excel at getting New York traffic tickets dismissed or reduced. We have more than 20 years of legal experience and have gained a reputation among our peers as being superb lawyers. Our team of traffic and criminal defense lawyers is lead by Joseph P. Villanueva. He is a former prosecutor. Having a former prosecutor on your side can help in analyzing critical issues in your case. This can make the difference in you keep your license or having your license suspended or revoked. Call us now 800-893-9645.
Send Us an Email
How do I Retain You?
FAQs
What is the Real Cost of a Speeding Ticket in NY?
Finding the Best Ticket Lawyer
Top Reasons to Hire a Traffic Lawyer