What to Expect in Pleasantville Town Court

Being issued a traffic ticket can be a very stressful experience. The thought of fighting with a police officer, prosecutor, and judge can be frightening to many people including seasoned attorneys. Hiring our experienced law firm can help you attain the best result possible and make your experience a little less stressful. Our firm is familiar with the ins and outs of Westchester's traffic courts. This can be a big advantage in the ultimate resolution of your matter. Our attorneys have represented hundreds of drivers on speeding tickets and other moving violations. We have gained a reputation as being some of the finest attorneys in Westchester County. Our firm is lead by a former prosecutor that is well versed in the prosecution and defense of vehicle traffic law.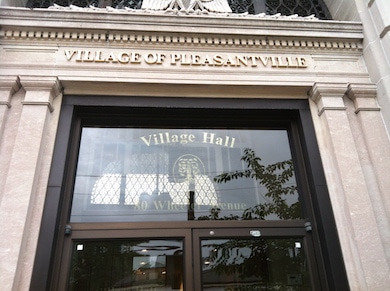 Analysis and commentary:
Pleasantville Traffic Court is located in the bucolic downtown section of the town. The court is located on the corner of Wheeler Avenue and the courthouse resembles an old bank building. The courthouse building also houses the municipal government.
When you arrive in court, you will enter the building on the side and proceed to the 2nd floor. There is an elevator located almost as soon as you enter the building. Once you exit the elevator, the court is located to your immediate right. There is a good chance that a local officer will escort you through the metal detector and advise you to turn off your electronic devices before entering the courtroom.
In general, local police officers that issue tickets retain authority to prosecute their summons. However, they share the prosecutorial authority with the Village Prosecutor. In other words, your ticket can be handled by either party. The court is run very efficiently. On any given night court session, both civil cases and traffic cases can be heard. The court will often adjudicate code violations, landlord tenant disputes, and parking tickets.
How many points am I facing?
| | |
| --- | --- |
| Speeding | Points |
| 01 to 10 mph over the limit | 3 |
| 11 to 20 | 4 |
| 21 to 30 | 6 |
| 31 to 40 | 8 |
| More than 40 | 11 |
What are the fines?
Offense
Fines
First-time speeding offense
$45 to $600
One or more speeding tickets

(within eighteen months)

Up to $1,575
Traffic Infraction
$100-$300
Disobey a Traffic Signal

(red light)

$225-$675
Misdemeanor Convictions

(no other penalty provided)

$200-$1,225
Uninspected Vehicles
$25-$200
Unregistered Vehicle or Trailer
$25-$200
Equipment Violations of Vehicle or Trailer
$0-$100
Surcharges
$50 - $55
Back to main page

Send us an email
Testimonials
FAQs
Traffic Ticket Fines