What to Expect in Sloatsburg Village Court

Analysis and commentary:
if you arrive more than an hour before your scheduled Sloatsburg Village Court appearance, the doors to the court will usually be locked until the court personnel is ready to be open to the public. As such, it is important to know that you should not show up too early.
The court is located at 96 Orange Turnpike in Sloatsburg. This building also houses the Village's municipal government.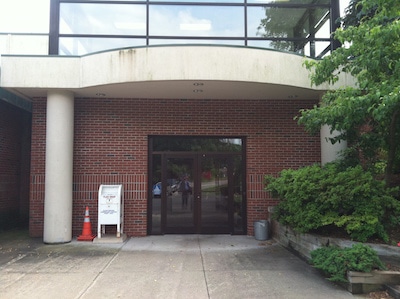 If you have a hard time finding the court, you can also try to find the Sloatsburg Fire Department, which is adjacent to the court. Once you enter the municipal building, you will see a large vestibule area and a staircase leading to the 2nd floor. The court is located on the 2nd floor and is accessible by an elevator located to the side of the stairs. Once you approach the court, an officer will advise you to line up outside the metal detector and wait for further instructions. The court will note your attendance and call you into to meet with the prosecutor in the order you came in. Typically, motorists represented by an attorney will be taken out of order and have their cases called first.
About Our Firm:
Our attorneys have been rated some of the best lawyers in New York State and we have excelled at getting speeding tickets and moving violations either dismissed or reduced. Our experience spans over three decades and we are familiar with the ins and outs of the local courts which can be a big advantage to you. Our law firm is lead by a former prosecuted who has defended thousands of motorists and defendants throughout New York State. If you find yourself charged with a ticket, give us a call at 914-723-7900.
Things to bring to court
It is helpful to bring your court notice and a copy of your ticket. This will help the court easily track down your case and help expedite the process. It is also helpful to bring a copy of your driving record. Your driving record can be obtained at your local Department of Motor Vehicles. If you resolve your matter, should know exactly how it will affect your privilege to drive.
How many points am I facing?
| | |
| --- | --- |
| Speeding | Points |
| 01 to 10 mph over the limit | 3 |
| 11 to 20 | 4 |
| 21 to 30 | 6 |
| 31 to 40 | 8 |
| More than 40 | 11 |
What are the fines?
Offense
Fines
First-time speeding offense
$45 to $600
One or more speeding tickets

(within eighteen months)

Up to $1,575
Traffic Infraction
$100-$300
Disobey a Traffic Signal

(red light)

$225-$675
Misdemeanor Convictions

(no other penalty provided)

$200-$1,225
Uninspected Vehicles
$25-$200
Unregistered Vehicle or Trailer
$25-$200
Equipment Violations of Vehicle or Trailer
$0-$100
Surcharges
$50 - $55
Back to main page

Send us an email
Testimonials
FAQs
Traffic Ticket Fines