What to Expect in Tuxedo Town Court

Retaining a law firm that knows what to expect in court can give you a big advantage. At our firm, we have years of experience fighting traffic tickets. We are experienced in fighting tickets in Tuxedo Town Court and that experience can help you save time, money, and points on your license. Give us a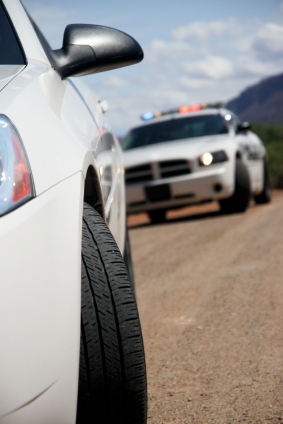 call at
914-723-7900
and ask how our Tuxedo speeding ticket lawyers can help. We have represented hundreds of drivers on moving violations ranging from speeding tickets to reckless driving. We excel at getting tickets either dismissed or reduced.
Our team of traffic and criminal defense lawyers is lead by former prosecutor Joseph P. Villanueva. As a former prosecutor, he can help in analyzing critical issues in your case and work to give you the best defense possible.
Where is the Court located?
The court is located at 1 Temple Drive in Tuxedo, New York. It is a few blocks away from the train station and a few blocks away from the high school. The courthouse is a big white building adorned with large white columns.
If you have a difficult time finding the court, the building is adjacent to Hospital Road. There is ample parking in front of the building. Court is held on the first floor.
What can I expect when I go inside the Court?
If you have been issued a ticket, you must enter a plea of not guilty within 48 hours of receipt. The court will send you a court date. On the court date, you must "check in" with the court officers located immediately as you walk through the entrance of the building.
The officers will walk you through a metal detector and advise you to turn off all electronic devices. Further, the officers will advise you that there is no food or drinks allowed in the courtroom.
Sometimes, the officers will mark your attendance. Other times, they will direct you to the courtroom where a court clerk will mark you attendance.
After you check in, you will be instructed to have a seat in the courtroom and wait. The court can accommodate approximately 75 individuals.
Eventually, your name will be called and you will line up to meet with the prosecutor. Tickets that are issued by the State Police will be prosecuted by the local prosecutor. Tickets that are issued by the local Tuxedo Police will be prosecuted by the officer that issued the summons.
The court moves quickly and efficiently. However, there may be significant delays. You should be patient and be prepared to spend half a day in court.
What are the benefits of retaining your firm?
Going to court can be a time consuming and stressful proposition for many motorists. Our attorneys have been appearing in Orange County Traffic Courts for years and can assist in alleviating your stress and help reduce the points levied against your license. By reducing your ticket, we can help save you on rising insurance costs.
We are familiar with the "ins and outs" of the court. Our attorneys have excelled at getting speeding tickets, suspended licenses cases, and other matters either dismissed or reduced. Under most normal circumstances, our client's never appear in court on traffic infractions. This will saves them valuable time and money.
What are some things I should bring to court?
It is helpful to bring your court notice and a copy of your ticket. This will help the court easily track down your case and help expedite the process. It is also helpful to bring a copy of your driving record. Your driving record can be obtained at your local Department of Motor Vehicles. If you resolve your matter, should know exactly how it will affect your privilege to drive. If the court assesses a fine, you should be prepared to pay the fine on the day you go to court.
What happens at trial?
If you go to court expecting to proceed to trial on your traffic matter, your case may take longer. Trials are usually handled at the end of the calendar to avoid a long delay for those who simply wish to take a plea.
Can you tell me anything about the Court's operation?
Tuxedo is a very efficient and professional court. The clerks are very organized and knowledgeable.
About Our Firm:
Our lawyers have more than 20 years of legal experience. If you have a traffic matter, give us a call at 914-723-7900.
Send us an email
Traffic Ticket Overview
FAQs
Traffic Point System
Our firm an be frequently found representing clients throughout New York State. Some courts that we often represent clients include
Greenburgh Traffic Court
,
South Nyack Traffic Court
,
Newburgh Traffic Court,
Tuckahoe Court
,
Yonkers Traffic Court
,
Milan Justice Court
, and
Stanford Traffic Court
.