Yonkers Traffic Ticket Attorney and Greenburgh Speeding Ticket Attorney

Protect Your License. Have Our Former Prosecutor Fight For You. Call Us Now At (914) 723-7900.

About Our Firm: Our Yonkers Ticket Lawyers and Greenburgh Ticket Attorneys excel at getting tickets dismissed or reduced. We have more than 20 years of legal experience and have gained a reputation among our peers as being superb lawyers. Our team of traffic defense lawyers is lead by Joseph P. Villanueva. He is a former prosecutor. Having a former prosecutor on your side can help in analyzing critical issues in your case. Call us now at 914-723-7900.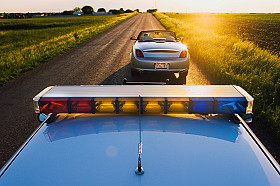 FAQs: Questions and Answers Presented to Our Ticket Attorneys

Our ticket attorneys are consulted on a daily basis about traffic matters. Each case is unique and you should not rely upon these answers unless you consult an attorney. If you would like to consult an attorney after reading these questions, please feel free to call our attorneys today at 914-723-7900. Send Us an Email
Q. Before I hire a lawyer, can you give me a sample of your results?

A. Past performance does not guarantee a similar outcome on future cases. Click here to view some of our past results in Yonkers Traffic Court.
Q. Yonkers, NY -- I received a speeding ticket along the I-87 for doing 50 in a 30 on December 9th. The officer wrote the ticket for December 1st. Can the ticket be dismissed?
A. This can be a critical error which this ticket can be dismissed. To be certain, we recommend that you contact our firm so we can examine your ticket more closely.
You are facing a 4 point violation which may result in an insurance if you chose not to fight this ticket. Send Us an Email

Q. Greenburgh NY -- I was driving late at night and got pulled over for speeding. They claimed I was doing 55 mph in a 30 mph zone. It was impossible for me to drive that fast. The officer said he had it on radar. I know he's lying and want to fight it. What are your thoughts?

A. You are facing a 6 point violation. If you get a total of 11 points in any 18 month period your license will be suspended. If you get 3 speeding tickets in any 18 month period your license will be revoked. If you plead guilty or if you are found guilty, you will be facing hundreds in fines and other related penalties including but not limited to the "driver responsibility fee."

If you believe the officer is lying and you can prove it, you may want to take your case to trial. You should be aware that depending on what section of law you are charged with, you could be sentenced to jail if you are found guilty. This office has challenged radar and officers in many courts. You should contact our Greenburgh Ticket Lawyers and ask about our trial fee. Send Us an Email
Q. Yonkers, NY -- I got a speeding ticket 6 days ago in Yonkers along the Cross County Parkway. I know the officer stopped me in either Bronxville or Mount Vernon. What should I do?
A. You may have a jurisdictional defense on your case. It is possible that the officer lacks the ability to give you the ticket if you were in a different jurisdiction. These jurisdictional cases are quite complicated and you should call us so we can discuss your case in greater detail. Send Us an Email
Q. Yonkers, NY -- I know I have gone through red lights in Yonkers and seen the flash of light behind me but I got a ticket in the mail. Should I be worried?
A. If you are not the registered owner, the tickets will not go to you. The traffic light cameras were introduced in Yonkers in 2010-2011. Depending on when you saw the light flash, it may have been in its test phase. Send Us an Email
Q. Greenburgh, NY -- I got a speeding ticket on I-287 in Greenburgh and requested a supporting deposition by mail to the Greenburgh court. I never got one. What should I do?

A. If the ticket was issued by a State Trooper, you were probably given a supporting deposition at the time the ticket was issued and you are not entitled to one. If the ticket was issued by a local officer, you may have grounds to have your ticket dismissed. Send Us an Email
Back to Main Page
Send Us an Email
Testimonials
FAQs
Traffic Point System
Traffic Ticket Fines
Suspended License
Tips on Avoiding a Ticket
Truck Traffic Tickets
School Zone Tickets
Move Over Law
Our firm can be frequently found representing clients throughout Westchester County. Some courts that we often represent clients include Mamaroneck Traffic Court, Greenburgh Traffic Court, Yonkers Traffic Court, and North Castle Traffic Court.