Fighting a Ticket in Cheektowaga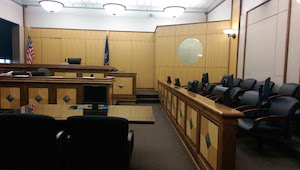 The Cheektowaga Speed Trap
Cheektowaga Traffic Court is located at 3223 Union Rd, Cheektowaga, NY 14227. It is one of the busiest traffic courts in Eerie County and the State of New York. It receives a large number of traffic citations due to its proximity to Interstate 90. I-90 runs through the heart of Cheektowaga has been dubbed a speed trap by WGZR.
Fight Your Cheektowaga Speeding Ticket and Save Money
If a driver checks box A on their ticket, they will be entering a plea of guilty. Once this is done, they will be at the mercy of the court, department of motor vehicles, and insurance company to set their fine, fees, and insurance premiums.
When a driver checks box B, they will be giving themselves an opportunity to save money, time, and points on their license.
Hiring our experienced traffic ticket defense lawyers will give a driver their best chance of reducing their exposure to expensive fines and points on their license.
Our Cheektowaga traffic lawyers have over 30 years legal experience and we have excelled at getting tickets either dismissed or reduced.
How Many Points am I Facing?
Pleading guilty to a speeding ticket will result in points against a driver's license. Depending upon the driver's speed, the points can vary between three and eleven points. If a driver accumulates eleven points in an eighteen month period, their license will be suspended.
This chart will quickly help you determine the number of points you are facing.
| | |
| --- | --- |
| Speeding | Points |
| 01 to 10 mph over the limit | 3 |
| 11 to 20 | 4 |
| 21 to 30 | 6 |
| 31 to 40 | 8 |
| More than 40 | 11 |
Call our lawyers now at 800-893-9645 for a consultation.
How Long do Points Stay on my License?
The answer to this question is often misunderstood by many drivers. In brief, a conviction can be visible to a prosecutor for a 5-10 year period after the conviction. However, the points will only adversely affect a person's privilege to drive for 18 months from the date the ticket was issued.
Will a Defensive Driving Course Remove the Conviction?
When a driver successfully completes a certified defensive driving course, up to four points will be removed from their license. This will not expunge the conviction. It merely removes the points being held against their privilege to drive.
How Much is my Ticket?
The fine associated with a traffic ticket can vary depending on the nature of the ticket. Different convictions have different fine parameters. Here is a chart for some of the most common charges in traffic court.
Offense
Fines
First-time speeding offense
$45 to $600
One or more speeding tickets

(within eighteen months)

Up to $1,575
Traffic Infraction
$100-$300
Disobey a Traffic Signal

(red light)


$225-$675
Misdemeanor Convictions

(no other penalty provided)

$200-$1,225
Uninspected Vehicles
$25-$200
Unregistered Vehicle or Trailer
$25-$200
Equipment Violations of Vehicle or Trailer
$0-$100
Surcharges
$50 - $55
Our Speeding Ticket Lawyers can Help
Join the thousands of drivers that have hired our traffic ticket lawyers and have saved money, time, and points on their license. We have over 30 years of legal experience and have excelled at getting tickets either dismissed or reduced. Give us a call today at 800-893-9645.
Send Us an Email
How do I Retain You?
FAQs
Finding the Best Ticket Lawyer
Top Reasons to Hire a Traffic Lawyer