So You've Missed Your Traffic Court Date, What can You do now?

What should I do if I cannot make my court appearance?
If time is running out and you cannot physically appear in traffic court because of the distance or a personal scheduling conflict, don't worry. Under most circumstances, our lawyers can appear on your behalf. In other words, our attorneys can stand in your place with a valid authorization to appear. To find out more, give our attorneys now at 800-893-9645 to learn how we can help.
What is an "authorization to appear?"
The authorization to appear gives our attorneys the power to act on your behalf. This includes the authority to pleading guilty. The authorization fully acknowledges that you are giving up your right to appear and giving our firm binding authority to act on your behalf.
Is a court required to accept the authorization?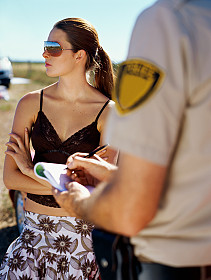 Some courts require a personal appearance of the driver. It has been our experience that many court prefer to have teenage drivers appear in court for very high allegations of speeding.
If I hire your firm and a fine is imposed, will I have time to pay?
Fines are payable at the time of sentence. Our office can often secure a two-week extension of time to pay. If you do not pay the fine, many courts will either suspend your license or re-schedule your case for you to personally appear and to explain why payment has not been made.
What could happen if I miss my court appearance?
Ignoring your traffic ticket is a big mistake. Among many adverse consequences, perhaps the most severe is that your license can be suspended. This can result in a costly bail being set, suspension lift fees, and your arrest for driving with a suspended license.
What is driving with a suspended license?
Driving with a suspended license can found in the VTL under section 511. VTL 511.1; VTL 511.2; and VTL 511.3. Depending on your particular facts and circumstances, you can be charged with either a criminal misdemeanor or felony. In other words, this is a crime for which there is no sealing of your record.
Can a court impose community service for a speeding ticket?
While it is rare, some courts will impose community service of charges that start out as a speeding ticket.
What kind of experience does your firm have in handling these matters?
Our criminal practice and traffic law practice is lead by a former prosecutor. He has successfully defended thousands of criminal and speeding ticket cases. We have represented clients throughout New York State and we have excelled at getting tickets either dismissed or reduced.
How do I retain your firm?
Give us a call at 800-893-9645. We are strategically located and can handle most traffic courts in New York State.

How do I Retain Your Firm for Ticket Defense?
Traffic Ticket FAQs
Traffic Point System
What is the Real Cost of a Speeding Ticket in NY?
Suspended License Attorneys
Tips on Avoiding a Speeding Ticket in NY
Truck Traffic Ticket
What to Expect in Traffic Court
Top Reasons to Hire a Traffic Lawyer in New York