White Plains, New York Employment Lawyers for Severance, Overtime, Whistleblowers, Discrimination & Harassment

White Plains Employment Lawyer for Severance Pay, Overtime Pay, Unpaid Wages, Whistleblowers, Employment Discrimination, Harassment and Non-Compete Agreements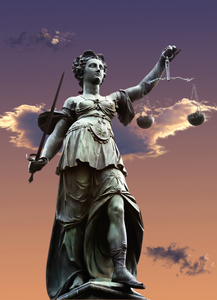 The City of White Plains is the county seat of Westchester County, New York and has an estimated population of approximately 60,000 residents. White Plains is home to two important courthouses in the area. The Federal Courthouse for the United States Southern District is located in downtown White Plains as is the New York State Supreme Courthouse. Our White Plains trial lawyers have successfully represented clients in both courthouses and in White Plains City Court. White Plains was or is also home to many large corporations (e.g., Heineken USA, IBM, Snapple, PepsiCo, General Foods and Nestle) and educational institutions (e.g., Mercy College, College of Westchester, Pace University and Berkeley College).
Our experienced White Plains employment lawyers have represented employees and employers in a wide range of employment law cases including but not limited to employment discrimination, sexual harassment, overtime and minimum wage disputes, non-competition agreement disputes, negotiation of severance agreements, layoffs, whistleblowing and retaliation for reporting complaints of discrimination and fraud. Our White Plains employment law attorneys have over twenty-five years of experience and have been rated as "Superb."
Call now at (800) 893-9645 for a confidential consultation to learn your rights and how to protect yourself in the workplace.
Our employment law attorneys are conveniently located for residents of White Plains. Our main office is ten minutes from downtown White Plains. We also have offices in Manhattan and Rockland County. Click here for directions to our office.
In addition, our White Plains Employment Law Defense Attorneys represent employers in defending charges of employment discrimination before the New York State Division of Human Rights and EEOC. We also defend employers in federal and state court for baseless claims of unpaid wages under the FLSA, employment discrimination and sexual or racial harassment claims before the NYSDHR and EEOC and common employment law claims (e.g., duty of loyalty).
Our White Plains Employment Law Attorneys represent clients throughout New York City (Manhattan, Brooklyn, Bronx, Queens and Staten Island), Westchester County (including but not limited to White Plains, Yonkers, Mount Vernon, Tarrytown, Scarsdale, Hastings, Ardsley, Dobbs Ferry, Irvington, Rye, Rye Brook, and Harrison), Rockland County (including but not limited to New City and Nyack), Long Island (Nassau County and Suffolk County), New Jersey (including but not limited to Bergen County, Somerset County, Essex County, Hudson County, Union County, and Middlesex County) and Connecticut (including but not limited to Stamford, Greenwich and Norwalk).