Texting While Driving Ticket: Recent Developments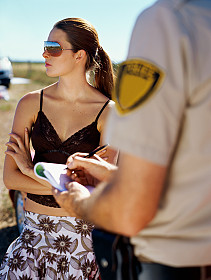 If you have been given a ticket in Bedford Town Court or the surrounding areas of Westchester County, give our firm a call. We can help you reduce or eliminate the points against you. Send us an email.
About Our Firm: At Joseph P. Villanueva, Attorneys At Law we excel at getting tickets dismissed or reduced. Our team of traffic and criminal defense lawyers is lead by former prosecutor Joseph P. Villanueva. As a former prosecutor, he can help in analyzing critical issues in your case and work to give you the best defense possible. If you have a speeding ticket or traffic ticket anywhere in New York State, give us a call at 914-723-7900.
Click here and find out what our former client's had to say about us.
Recent News: Governor Cuomo Looks to Close Texting Law Loop Hole
June 2011: According to Syracuse.com, Governor Andrew Cuomo is pushing for a law that makes texting while driving a primary offense. Up to this point, the state senate had a no texting while driving law but it limited police officers to only ticket a driver who was using an electronic device if they had disobeyed any other traffic law. If another traffic law was not disobeyed the driver was let off with a warning.
The law which was in play until now punished drivers by giving them a 2 point penalty on their driver's license, but with Gov Cuomo's new law he insists on increasing the penalty to 3 points. This new law is stricter and will help police officers crack down drivers who disobey the law and still use their electronic devices to text, email, play games, etc.
If you have been issued a traffic ticket or summon, give us a call at 914-723-7900 and ask for a consultation.
Send Us an Email
Traffic Ticket Overview
FAQs
Traffic Point System